Are you looking to design a kid's room that's both functional and stylish? The design options out there can be daunting but don't worry, we've got you covered with our expert tips on how to make sure your little one's room is both stylish and functional.
Understanding Children's Rooms
Children's rooms can be one of the most exciting and challenging rooms to design. Every child is different, from newborns to teens, and every child has different needs and preferences. Age-appropriate designs are important to provide comfort, safety, and stimulation for your child's growth.
Designing themes that match their interests will also stimulate their creativity and imagination. Don't forget storage! A messy room can be a source of stress and frustration. Make sure you choose furniture with plenty of storage options. A well-designed children's room can have a positive effect on your children's mental and emotional health. A flexible layout can allow you to adjust the layout as your child grows.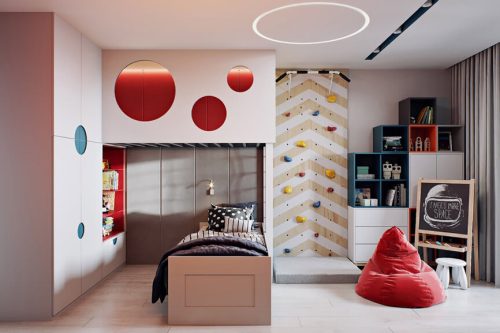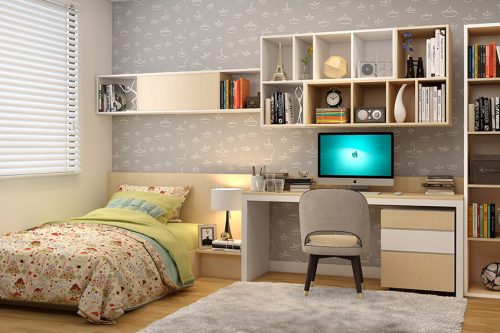 When it comes to picking out colors for your kid's room, it's important to choose shades that are both bright and calming. Some kids like bright and colorful colors, while others like a more calming vibe. You can also use patterns to add some visual interest but don't go overboard. Plus, think about how color psychology can help you create a room that's both fun and calming for your little one.
Choosing furniture for children's rooms is very different from other rooms in the house. For obvious reasons, safety is of utmost importance and space efficiency is essential to keep the room neat and clutter-free. Innovative storage solutions can improve the decor of the room and save valuable space. When choosing furniture, make sure that it meets child safety guidelines. Look for sharp edges or corners and avoid anything that could be a danger to your children. 
Space-efficient furniture designs help to make the most of the available space in the room. Multi-purpose items like beds with built-in storage systems or foldable tables can improve the room's functionality without sacrificing style. With innovative storage solutions such as wall-mounted shelves or under-bed storage, you can keep the room clean and free of clutter. Keeping the room practical and functional will ensure that your little ones have a safe and fun place to play.
A play area is a must-have in a kid's room! What could possibly go wrong? Creating a space for play teaches kids the importance of having a dedicated work area, making them more productive and making sure their playthings last a long time. When picking out toys for the play area, make sure they're toys that help kids learn and grow. Change up the layout of the area to make it easier for them to get around, but make sure to keep the area clean so that messes don't spill over into the other rooms.
Lighting is one of the most important factors in a child's bedroom. Natural light can help children sleep better, while artificial lighting, such as lamps and accent lighting, can create a stimulating environment for children to learn or relax.
Basically, when it comes to decorating a kid's room, it's all about making sure it's appropriate for their age, including themes, storage, layout, color, furniture, and play area. You can also use different lighting to make it fun and exciting and remember that safety should always be your top priority!